A mini-reception in honour of Abubarkar Onumoh and Eboka Ifeanyi for their inclusion in the Nigeria National U-16 Basketball Team was held in the school auditorium, on Wed 4th November, 2015.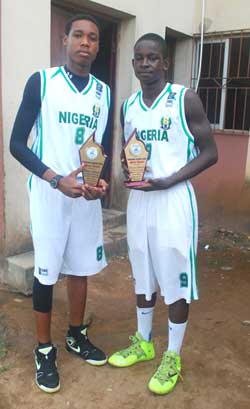 The reception, which had in attendance the proud parents of these great ambassadors of the college, their coach, the proprietress, staff and students was to officially welcome them back to school after playing at FIBA MALI 2015.
Highlights of the occasion include: Award presemntation, Key note adrees, congratulatory speeches, photographs while the coach and the awardees also shared their experiences. The usual 'Item 7' was also not left out while the students danced in celebrating these two school mates of theirs.